Ever seen a high five block?
Today's Panel:
---
First Half
Monologue: Giannis & Bucks prove they're for real
Blowout more about Bucks or Warriors?
"It was the Bucks making a statement. They've been playing very good basketball and have been doing it on the defensive end" – Pippen
"If they believe that they've arrived, you don't arrive 12 games into the season. This was a big game for them. They're trying to prove something. This is the type of game that Milwaukee will remember going into the postseason" – Jefferson
How worrisome are Warriors injuries?
"Were in November so this is still the early part of the season and this when guys get nagging injuries. They will take time off. The Warriors are deep. They have other guys that they can bring in. We all know this team still has two of the shooters out on the court with KD and Klay" – Pippen
"These games really are more about just gearing up for that final push" – Jefferson
"He wants a Finals MVP" – Jefferson referring to Curry
Will Bucks play another game at Oracle Arena?
"I don't want to get too premature about this: No. They won't be back in Oracle. It's good that they feel that their confidence has arrived. They're 3rd-4th best team in the East. But you still have to go through Boston, Toronto (other teams in the East)" – Pippen
"Not unless they're doing games with me on TV. Giannis will not be playing in Oracle" – Jefferson
---

November 9, 1996 – Hall of Famer Allen Iverson with the nasty crossover and finish on Hall of Famer, Steve Nash
---

Timing; Favorite funny NBA picture of all-time?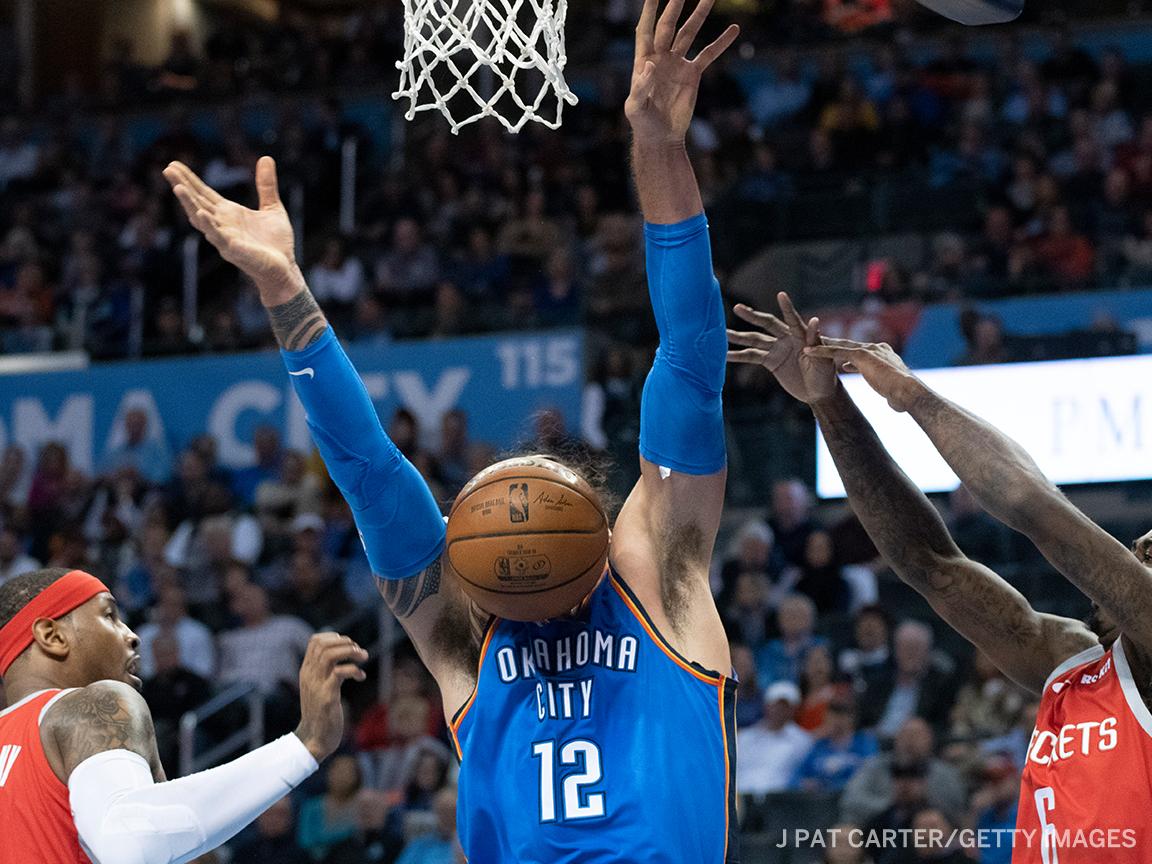 Control; Would Dennis Schröder make a good defensive back?

Metabolism; Who would win an eating competition: Kanter or Adams?
Via russwest44/IG:
"Big Baby is my eating competition pick!" – Richard Jefferson

Anyone better at on-court trolling than CP3?
Moving on…
Unfair expectations on Luke Walton?
"Only if you ask Magic Johnson. He's the only person that is putting that type of pressure on him. The entire medium world is looking at the Lakers. If Luke is doing a bad job, everyone is going to know" – Jefferson who is a former teammate of Luke's at Arizona
"I don't think it's unfair. You're coaching the Lakers. There's going to be pressure, especially when you get a guy like LeBron James as a free agent. The expectations grew tremendously" – Pippen
"Luke is doing a very good job, considering it's young guys. It's kind of a hodgepodge group but they do need to improve their defense and that will come with time" – Jefferson
---
Zach Lowe's 10 things I like and don't like
---
Second Half
Celtics pulling off 22-pt comeback at Suns
Jefferson: Nothing
"Bad teams find ways to lose. Good teams find ways to win. That's all it was"
"Young players don't know how to win yet"
Pippen: Nothing
"The Celtics are 25 points better than this team at any half and they came out and proved it last night"
Thunder 7-game win streak
Pippen: Something
"This OKC team needs to know how to win without Russell Westbrook. Without him dominating the basketball"
Jefferson: "We can all score. We don't need Russell to feed us every single play. We can do all things and contribute"
Carmelo's 2-pt performance vs Thunder
Pippen: Nothing
"Those shots are very low percentage shots. He has to get into the paint and get a better rhythm"
Jefferson: Everything
"He is passed his prime. He's just not that player anymore. He should have come off the bench the last 2 years. The one bucket that he made was a goal tend"
Porzingis posting on IG of him appearing to sprint
Fizdale on KP's sprint photos: "I was happy as hell"
Jefferson: Something
"In these moments, he wants to prove that he's healthy, that he's working. But, no coach, no organization wants to see your star player that's supposed to be rehabbing under your watch posting pictures of him sprinting on IG"
Pippen: Everything
"He's probably a lot fuller ahead than they know"
---

November 9, 2007 – Allen Iverson with the alley-oop pass to JR Smith who throws it down, while in reverse, with one hand!
---
Bucks GM, Jon Horst joined the show!
Bucks have blueprint for beating Warriors?
"For our guys, just to have the confidence to go in there and play like they did against an opponent in the Warriors is a big step for us" – Horst
How are you keeping Giannis happy in Milwaukee?
"I think nervous is not the term I would use. We have one of the greatest players in the game and he's 23 years old. So that's excitement. Then it's on us to build a team that fits and to have a program and a culture that he wants to stay and be a part of and so far we've done that and I believe that we will do that going forward" – Horst
Coach Bud's impact on Bucks?
"His system and style of play that he has fits the group of guys that we have. The style of play that he's brought and the energy and excitement and confidence he's given our guys has really helped us to jump out to a great start" – Horst
How much better can Giannis get?
"His work ethic and IQ is unmatched. At some point this year or early next year, you're going to see him with a 3 point shot and I think the rest of the league is pretty scared of that" – Horst
Fiserv Forum a recruiting tool?
"Now it's not just Milwaukee, it's not just the cold weather, it's a state of the art arena and practice facility and I think that matters" – Horst
---

November 9, 2005 – Jason Kidd throws the ball off the backboard and Richard Jefferson slams it home!
---
Think Jazz fans boo or cheer Gordon Hayward?
"They're going to cheer for him because of what he's gone through. He's a family man, something they really respect in Utah" – Jefferson
"I expect him to get a standing ovation. The fans there really appreciated him and have had time to heal. Due to his injury, they're going to be little bit more sympathetic about him" – Pippen
"I expect to hear some boos" – Nichols
Scottie Pippen's return to Chicago:
Steph Curry day-to-day with strained groin
"Steph should take as much time as he needs" – Pippen
"Gregg Popovich says: 'We do not need heroes in November'" – Jefferson

Wolves at Kings
Hotter show:
OR…
Pippen and RJ: Dances with T-Wolves!
"Just because their drama has been on top" – RJ
"Because of Jimmy Butler. That's an issue that's going to go on and more so because the Houston Rockets are playing so bad right now and Butler is a Texas guy. He's definitely got to be looking over his shoulder thinking he's coming home" – Pippen
---