Jimmy Butler Trade Watch Day 8
Today's Panel:
---
First Half
Rachel Nichols' conversation with Kyrie Irving and Gordon Hayward of the Boston Celtics!
Highlights from the interview:
"That's pretty ridiculous right there. It was actually funny" – Hayward on Haywatch
"It hurt me because I knew how much we had invested in the season and it was so new that it got taken away so quick" – Irving on Hayward's injury in the season opener
"It gave a lot of our teammates the opportunity" – Irving on the injuries from the other guys
"I was definitely all over the place" – Hayward on playing 5-on-5
"There are going to be opportunities for all of us and we have to take advantage of that" – Irving on the challenge to make it all work
"This is hands down the most talent I've played with, 1 through 10" – Irving
"I'm comfortable in the position I'm in" – Irving on being comfortable in Boston. He will be a free agent next summer
No-brainer for Kyrie to stay with Celtics?

Note: KAT signed his extension with the Wolves on September 23rd
"I know he loves the guys that he's playing with. He's in a great spot" – Jackson
"He fits in with these guys. Why wouldn't he want to be there?" – Windhorst
"It's tough But when you're coming back to a team like this, it's easier" – Jackson on Hayward coming back from his major injury and how he'll adjust
"Let's not freak out if in October or November if he isn't the same guy he was in Utah. Give him some time" – Windhorst
---

Pandas! Paul Pierce overly cautious during Panda encounter in China?

Subtlety;  Spencer Dinwiddie calling out opponents on Twitter?

Handles; Do you respect Mike Malone's handles?

Humility; DeRozan though mural in San Antonio was fake?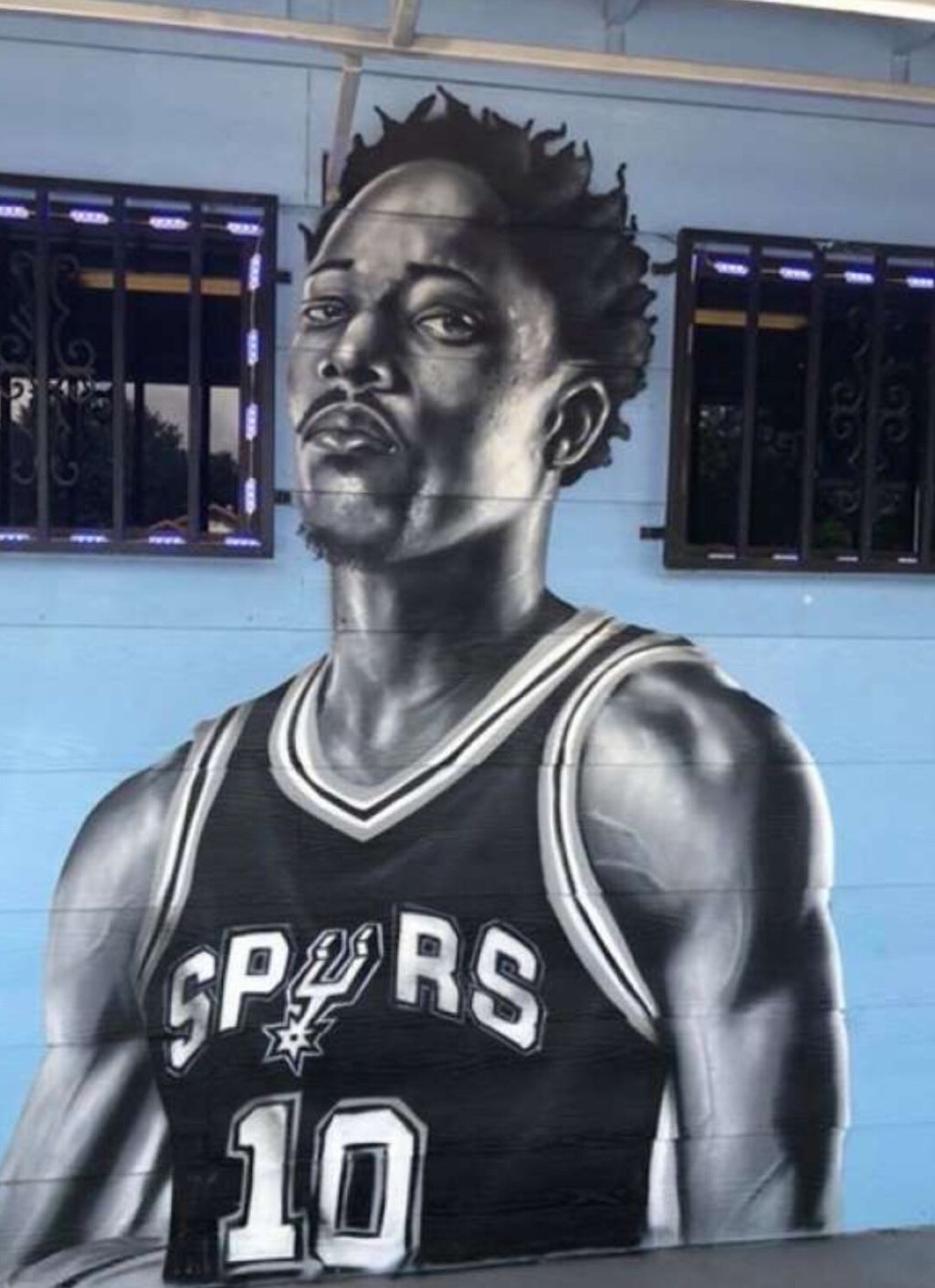 Moving on…
Coach Pop: "I won't change DeRozan's game"
"I don't think Pop wants him to play in that system. He wants him to continue be an all-star" – Jackson
"Pop realizes to get DeMar back to a comfortable spot. Maybe this is the way to go" – Windhorst
---

September 26, 2013 – Seimone Augustus (Lynx) and Diana Taurasi (Mercury) get into an odd exchange with one another
---
Second Half
Front Officer Insider, Amin Elhassan joined the show!
Should Timberwolves have traded Jimmy Butler already?
"You should have known. He sent all these massive hints. They (Wolves) should have been on them earlier in the summer to get something going so they wouldn't be in this predicament going into camp" – Elhassan
"Somebody should have known something. It's not a surprise to the whole organization" – Jackson
Most realistic trade destination for Jimmy Butler?
For Amin and Captain Jack…
"It would be great for him to go to Miami because they would pay him that 5-year deal" – Windhorst
"Where ever it is, it's got to be a situation with players he respect" – Jackson
"They don't need him to build it there. It's already there" – Elhassan on Miami's culture
"The word I've heard is that Erik Spoelstra really, really wants to make this happen" – Windhorst
Is this AD's year to win MVP?
"Before you say you want to win an MVP, say you want to win a championship first" – Jackson
"He's a more athletic version of Tim Duncan. He's a candidate every year in my book" – Jackson
"He's still got a lot of growth" – Windhorst
---
NBA Training Camp previews from Bobby Marks (E+)
---
D'Antoni: Rockets will be better defensively
"I don't see how you'll be better. I don't see anybody on this team making the defense better" – Jackson
"He's upset that the players think that they're not going be as good on defense" – Windhorst
Sources: Rockets inclined to use Melo as sixth man
"Eric (Gordon) doesn't care. He's played well in both roles. But he has to be the sixth man" – Jackson
"Melo can't be an impediment because of ego. He's got to be an impediment because of his issues with defense.  The ego can't be a reason why he doesn't succeed this year" – Windhorst
---
Concerned Lowry dodged Raptors call this summer?
"He did the Raptors a favor. It's clear that he is not a happy camper with the DeMar DeRozan trade" – Windhorst
"He has a right to be upset. It's the way it happened" – Elhasssan
"This is a different situation. You're getting Kawhi Leonard. Yeah, you're going to be hurt because that's your friend, that's your brother. At the same time, you have a job to do" – Jackson
---

Gordon Hayward agrees to 4-year deal with Anta